Solutions empowered by cutting-edge technology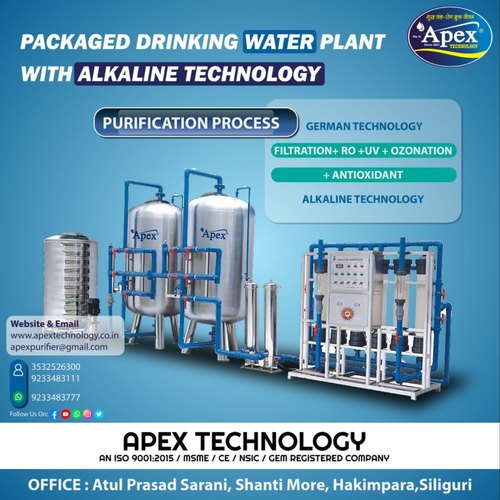 APEX TECHNOLOGY is a well-known Manufacturer, Exporter and Supplier of Commercial Water Treatment Plant, Water Treatment Chemicals, Domestic Water Purifiers, Filter Medias, Reverse Osmosis Systems, Water Softener System, PET Blow Moulding Machine, Home Appliances, Bottle Filling Machine, Sewage Treatment Plant, FRP Vessels, Hot & Cold Water Dispenser, Plastic Water Jar, Water Filtration System and Water ATM.

We are based on futuristic vision and value such as integrity and trust which are the pillars of our success. We have our own distribution network all across India through which we supply the products directly to our esteemed clients and then provide them expert after sales service.
Read more...
Contact Us
08042782974
Company Name : APEX TECHNOLOGY
Email Address : apextechnology2002@yahoo.com
Mobile : +91-9278472010 / 9233404333
whats app no : +91-9233404333
Skype ID : apextechnology1